COMMUNITY UPDATE 248
Posted on November 16th, 2022 11:54 AM EST
Charitable Rust
[www.charitablerust.com]
is in just a few days!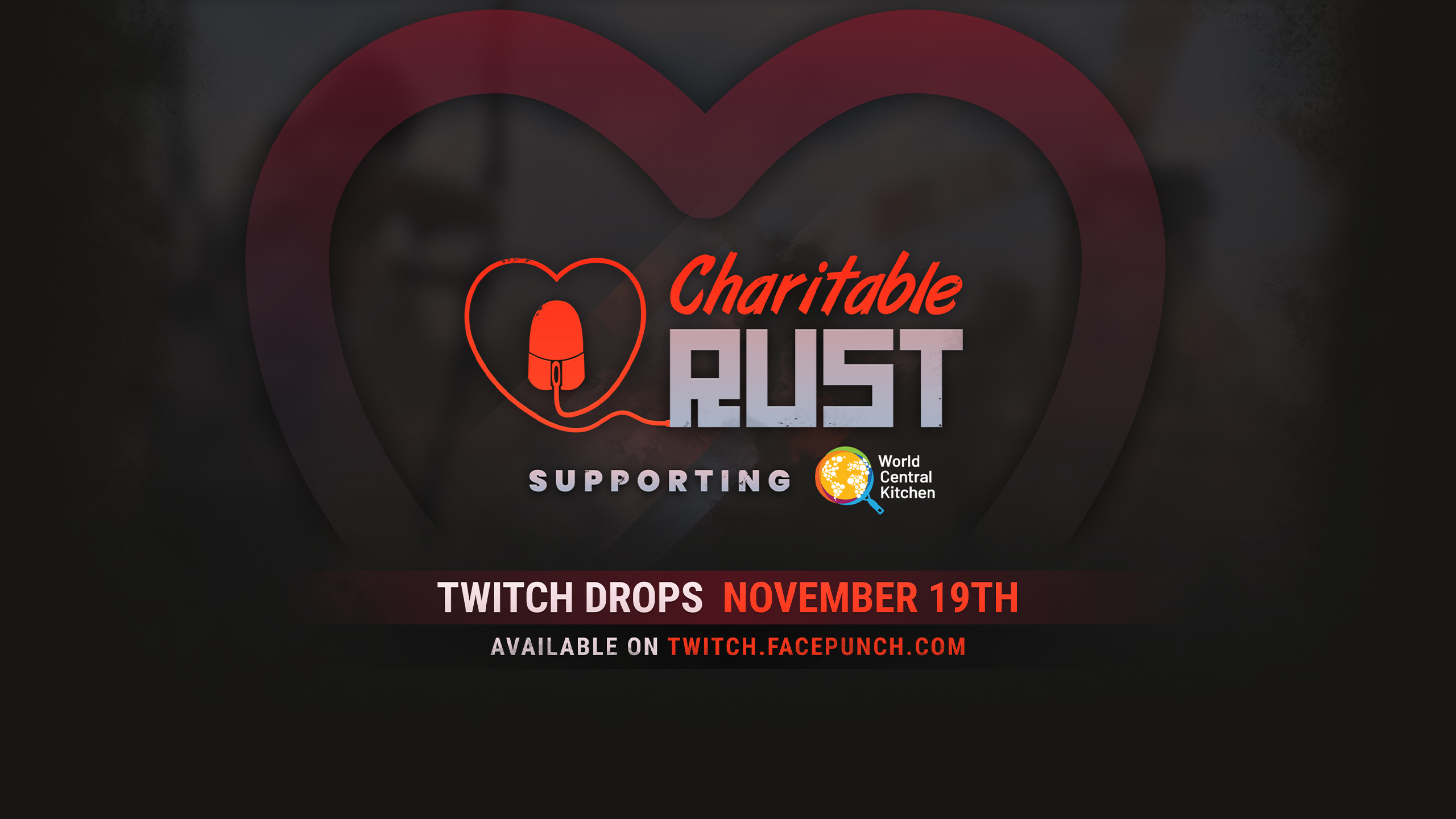 [twitch.facepunch.com]
November 19th-21st
There will be 48 hours of exclusive drops on the
Rustafied
[www.twitch.tv]
channel along with all of the creator/special guest channels participating in the event.
November 19th-26th
The generic drops can be obtained from any channel streaming
Rust
[www.twitch.tv]
that has drops enabled. These drops go for the entire week!

[twitch.facepunch.com]
Don't forget to get your accounts synced at
https://twitch.facepunch.com/
to ensure you can claim your drops!
We will have an array of Charity skins on the
item store
for sale as well, starting Thursday the 17th. These will be account-bound (cannot trade or sell them) as the proceeds from them go to
World Central Kitchen
[wck.org]
.
Rust is going to be celebrating our 9th Birthday on
December 11th, 2022
!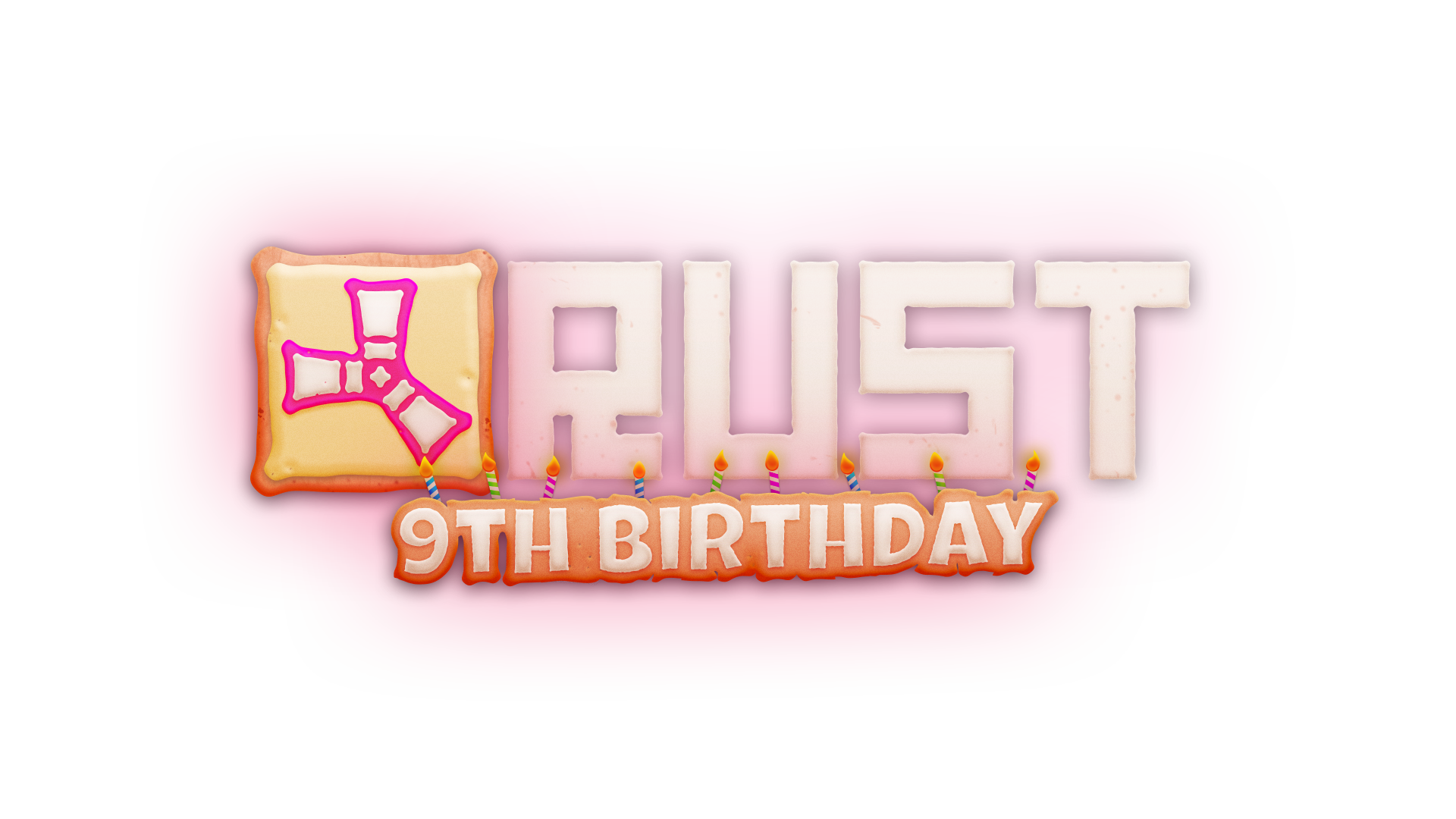 There will be an active server event enabled for the day. You spawn with cake and party hats. Many loot boxes around the map will have balloons on them. Just a little slice of fun in your day of death and destruction :)
Special thanks to our community for your continued support and helping us make it this far!
Our friend over at
Real&Game
built us a life-size storage box!
He's made an assortment of other Rust items be sure to check out his other videos!
Memeio
been living up to his name this month.
I present to you:
cRust
He made it in 7 days ..allegedly

It's better than Rust ..allegedly

1 person at PAX enjoyed it ..allegedly

Absolutely no copyright infringements ..maybe
WHENS CAPYBARAS??
This month we have your resident building inspector,
Dust
!
"Yo! My name's Dust, I'm a Rust YouTuber with a focus on base build videos, but also high quality cinematics and full length gameplay movies! My friend convinced me to download Rust in 2018 and I've barely seen a blade of grass since. What really hooked me was watching awesome content by Evil Wurst, Blooprint, Tesla, Frost, aloneintokyo and a ton of other insanely talented creators.

I started YouTube pretty recently and things quickly took off. Even though I started as a build channel, there's been a ton of demand for more movies so I'm working on putting out more action packed wipe content! Stay tuned!

On a real note, my favorite part about this whole journey has been the friendships that I've made along the way. Rust is a super unique game where you'll end up spending hundreds or thousands of hours with people, so you'll tend to build some really strong and genuine friendships. The creator community in Rust is also super collaborative and filled with some awesome people."
He's gotten pretty good with those cinematics!
Camomo
sent us in some awesome cosplay pics from PAX AUS last month!
Think one of these guys was in Memeio's cRust video :)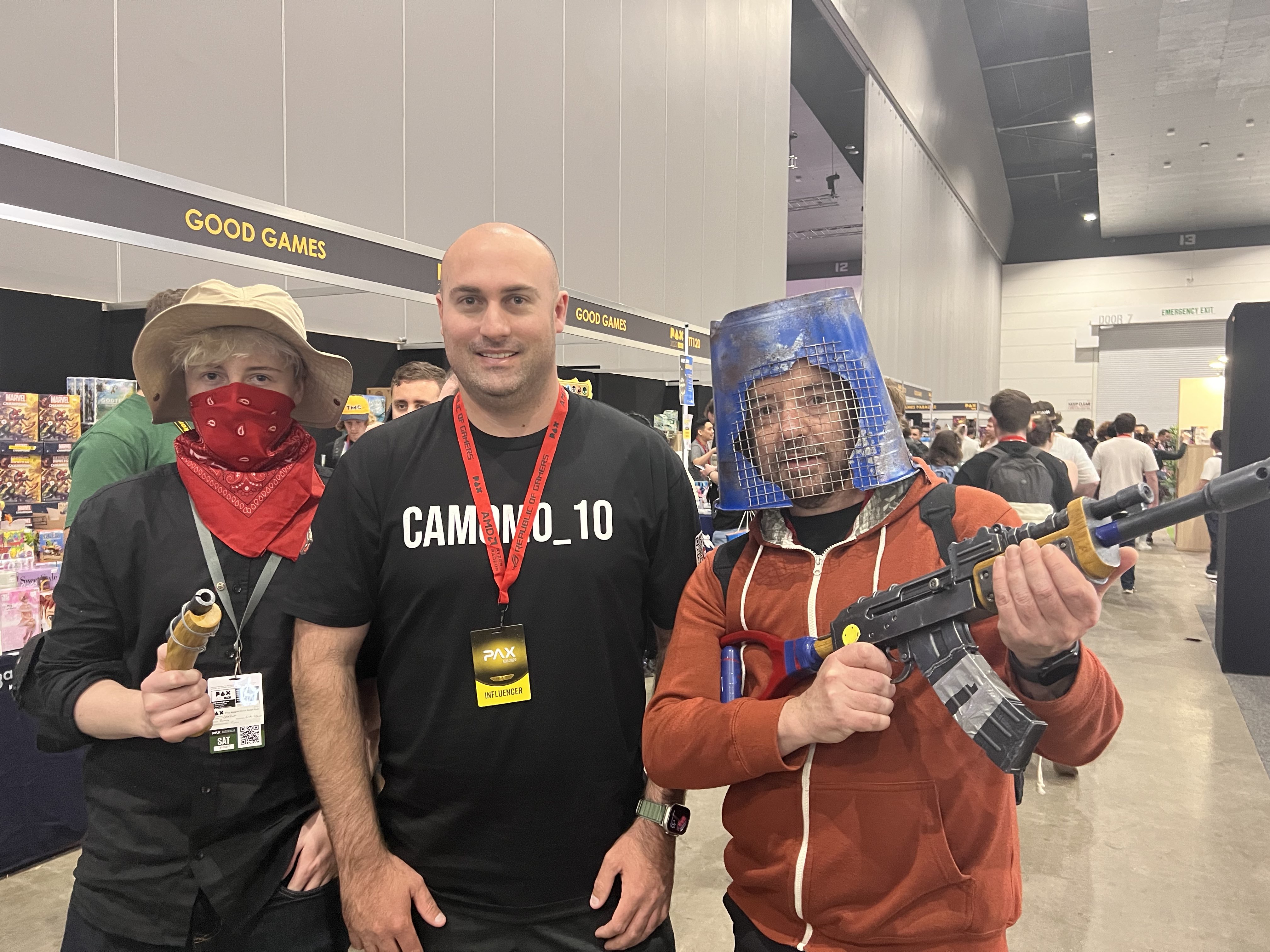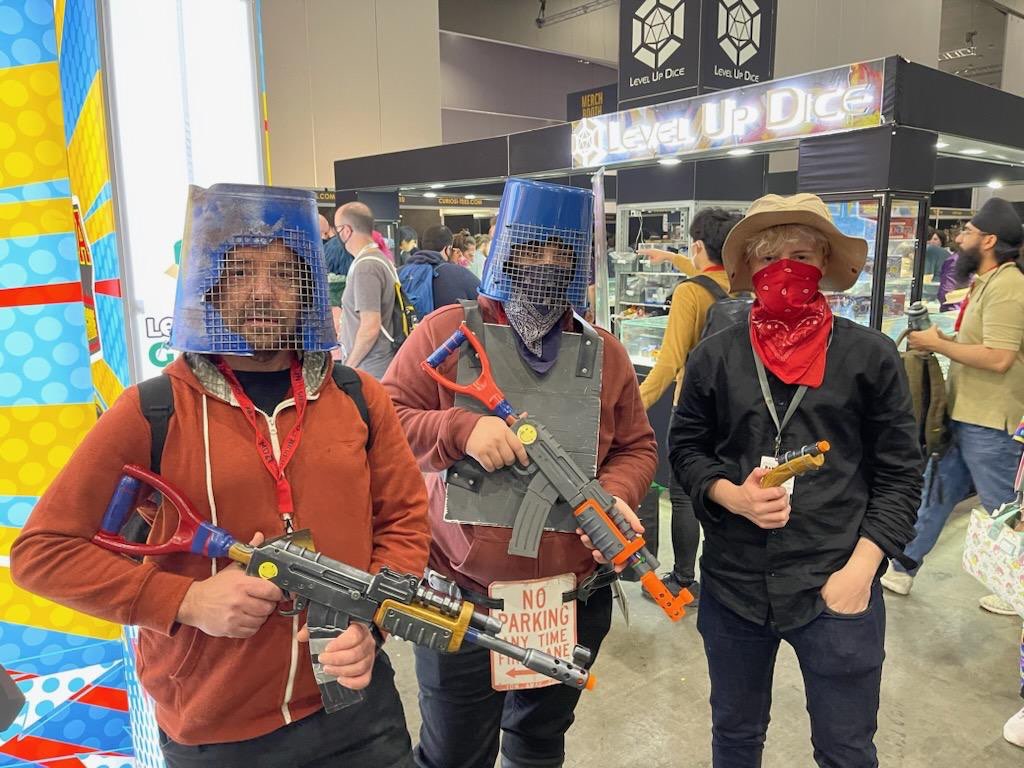 There are professional versions too!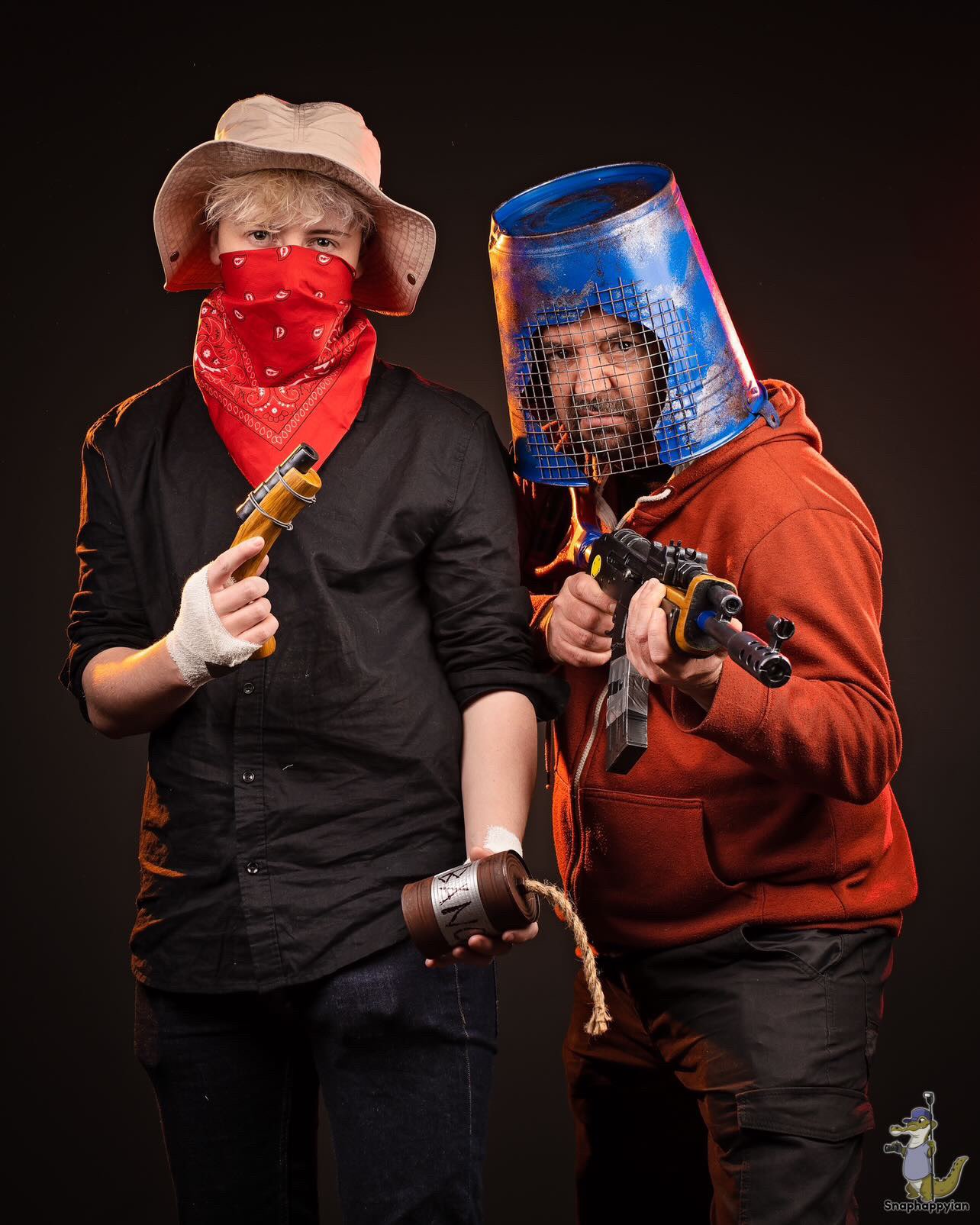 Just a heads up for all you Rust Roleplay enjoyers out there!
Yogscast JingleJam
[www.jinglejam.co.uk]
Charity event is set for December 10th, 2022.

[www.jinglejam.co.uk]
Keep an eye on their
socials
for news and more details.
If you made something cool or saw something cool, reach out! Tag me on the
Twitterverse
or u/ErrnieGerrn
Reddit
.
Click here for the source of this article
RSS Feed
Share This Article